Next Generation of Facial Roller Massager
Made of genuine Jade stone our face roller and massager is safe for your skin. Vibration technology massage therapy helps to activate your skin to keep it moist and elastic. It can help to improve the skin's blood circulation, face lift, skin tightening and skin revitalization. Combines with our under eye press to help to remove eye pouch, reduces wrinkles around eyes, lips, forehead & neck.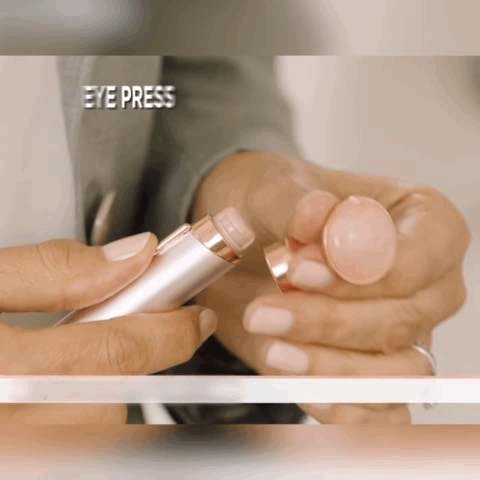 WHAT MAKES PJYU FICAL ROLLER MASSAGER DIFFERENCE?
100% Handcraft Geuine Rose Quartz
Jade Roller Facial Massager is made with a new improved design which makes it stronger and less likely to fall off.
Absorb Beauty Cream Faster& Deeper
Combines a controlled vibrating technology with genuine rose quartz stone, facial roller will help penertrate beauty products such as face cream and serums deeper into the skin for better absorption.
Noise-free and Smooth Rolling
Noise-free feature to let you enjoy a stress-free and peaceful experience with the upgraded unique design.
W

arm tips:
For optimal results, keep using it 4-5 times per week for the first 90days.
Used consistently with anti-wrinkle creams and serums, many women have observed improved skin tone and a reduction in fine lines and wrinkles.
Massaging your face before putting on makeup everyday for 2-3 minutes can release your skin's irritation, redness and fatigue.
HOW TO USE:
Use the jade roller for cheek/forehead/jawline and neck area.
Use under eye press to help reduce puffy eyes and dark circles.
Combine your favourite beauty products for better effect treatment.
Refrigerate the eye press prior to use to help improve the performance & the reduction of puffy swollen under eyelid.
It is recommend to use it 10-15 minutes in each face area.
SPECIFICATION
Material: metal and genuine jade stone
Rated voltage: DC 1.5V
Frequency: 6000 rotations per minute
Power: 1*AA battery(Not included)
Handle diameter: 15mm
Pa

ckage Include:
1* controlled vibrating facial roller and massager
1* under eye press